Carbidet (R) is a do-it-yourself car-bottom washer

-- Attaches to a garden hose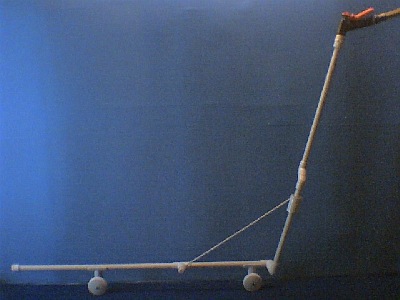 Salt and chemicals rust undercarriage components

-- Car-bottom rust is dangerous and expensive

-- Under-car washing is mandated in car owners' manuals

A powerful "V" shaped water jet ejects up from the

tip of CarBidet's lower pipe (bottom-left in photo above),

striking the car's underside.

CarBidet DISLODGES road salt very effectively

-- CarBidet WHEELS under a car and rolls like a vacuum cleaner

-- CarBidet TILTS sideways to flush gunk off the backs of wheels

Pushing CarBidet's handle down, raises its water-ejecting end up

into otherwise hard to get to under-body cavities

where corrosive salt and mud build up.

CarBidet's water torrent goes where its user wants it positioned


CarBidet causes lots of bad stuff to fall off of undercarriages


CarBidet prevents cut-up hands on sharp under-car metal

which can happen when reaching under a car with a hose.

The angle between CarBidet's hinged pipes easily adjusts, which changes


CarBidet's handle height from the ground


CarBidet feels good to use for tall or short or in-between users.

CarBidet weighs little -- its easy to roll it where you want it

Ordinary garden hose water pressure gives a strong flush

CarBidet's two pipes hinge closed when not in use

-- Its stowable

-- It hangs on a wall

-- It stores in a car

-- It doesn't take-up much storage space

-- In a retail store, it doesn't take-up much display space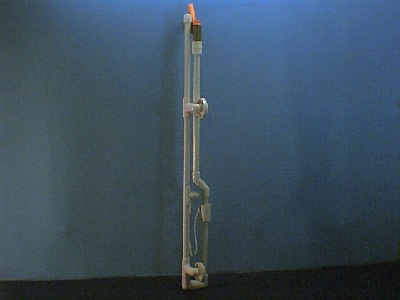 CAR BIDET is the trademark for:

STOWABLE WASHER FOR VEHICLE UNDERCARRIAGE, AND HINGE MOTION STOP AND ELEVATION CONTROL FOR STOWABLE
WASHERS AND THE LIKE, which is

Patent: US 7,806,351 B1

and


STOWABLE WASHER FOR VEHICLE UNDERCARRIAGE, which is

CAR BIDET is US registered trademark: 3,034,756

Patents and trademark are owned by John Bakas

Patent and trademark rights are available

Contact John Bakas at:

319-338-0938, 415-776-4117, telljb@hotmail.com